I reached the realization last winter than I needed a new coat when mine started shedding pieces of fluffy down left and right. I didn't actually think that much of it until a day in late January when a particularly fierce wind gust went right through me and I realized: My coat isn't warm…anymore? Mine has schlepped with me from Paris to Prague and back and is finally biting the dust. It was a good run.
So, the search begins. I'm partial to a pretty industrial-strength winter coat, mostly because I remember winters in Chicago, and even though winters in D.C. don't compete at all, it's nice to know that when I'm traveling, I have a coat that can withstand whatever winter throws at it. (Also realizing I don't really have a casual fall jacket either – a problem we'll deal with another day.)
I like coats nipped in at the waist as well – I'm a tiny girl, I need all the help I can get, and don't want to drown in a giant puffy jacket.
Option 1: (Really leaning toward this)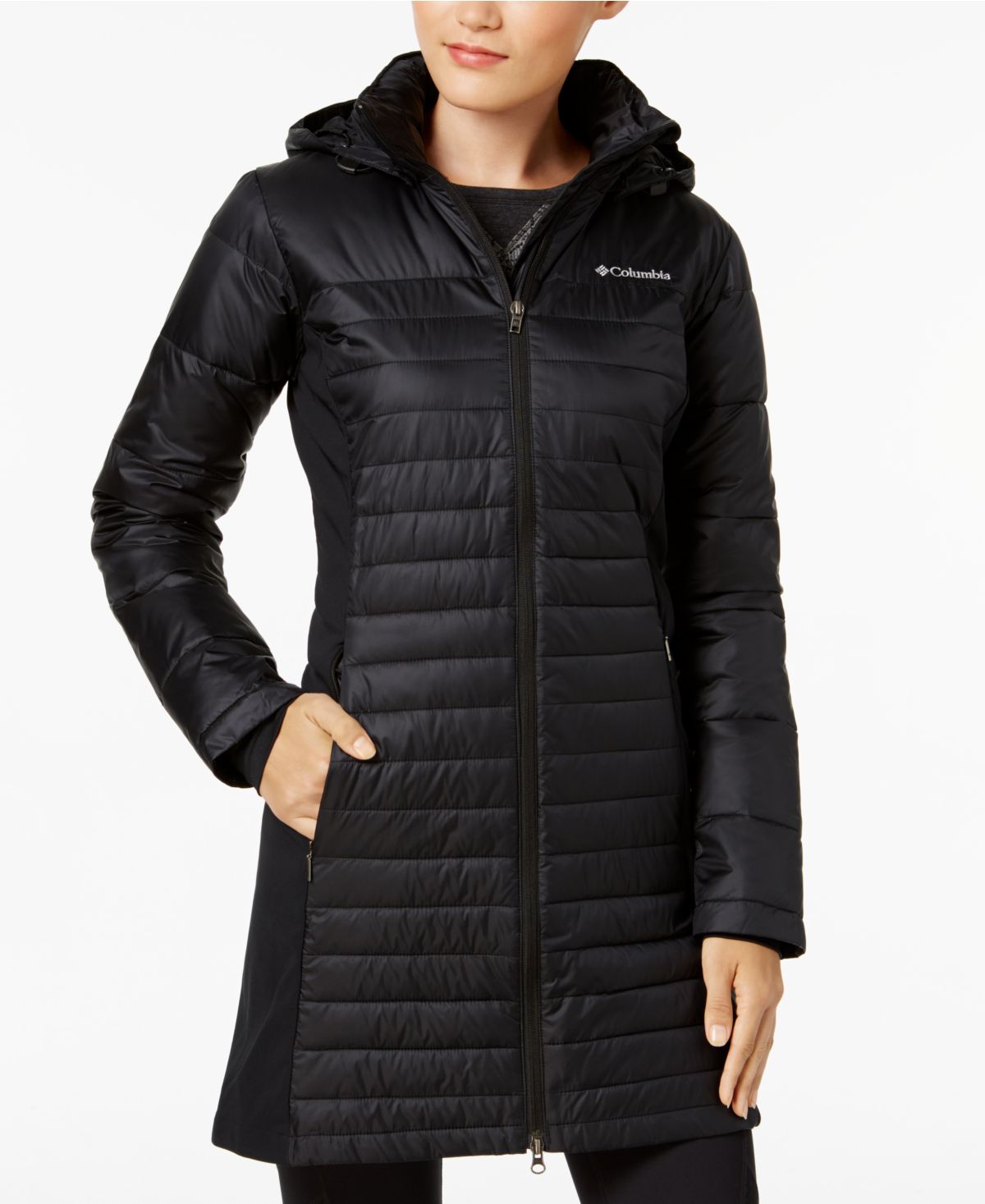 Columbia Powder Pillow Hybrid Coat at Macy's
Option 2: (My old coat was a Michael Kors package coat, so I'm nervous about investing in another one, as it's been only 3 years or so since my mom purchased the first one.)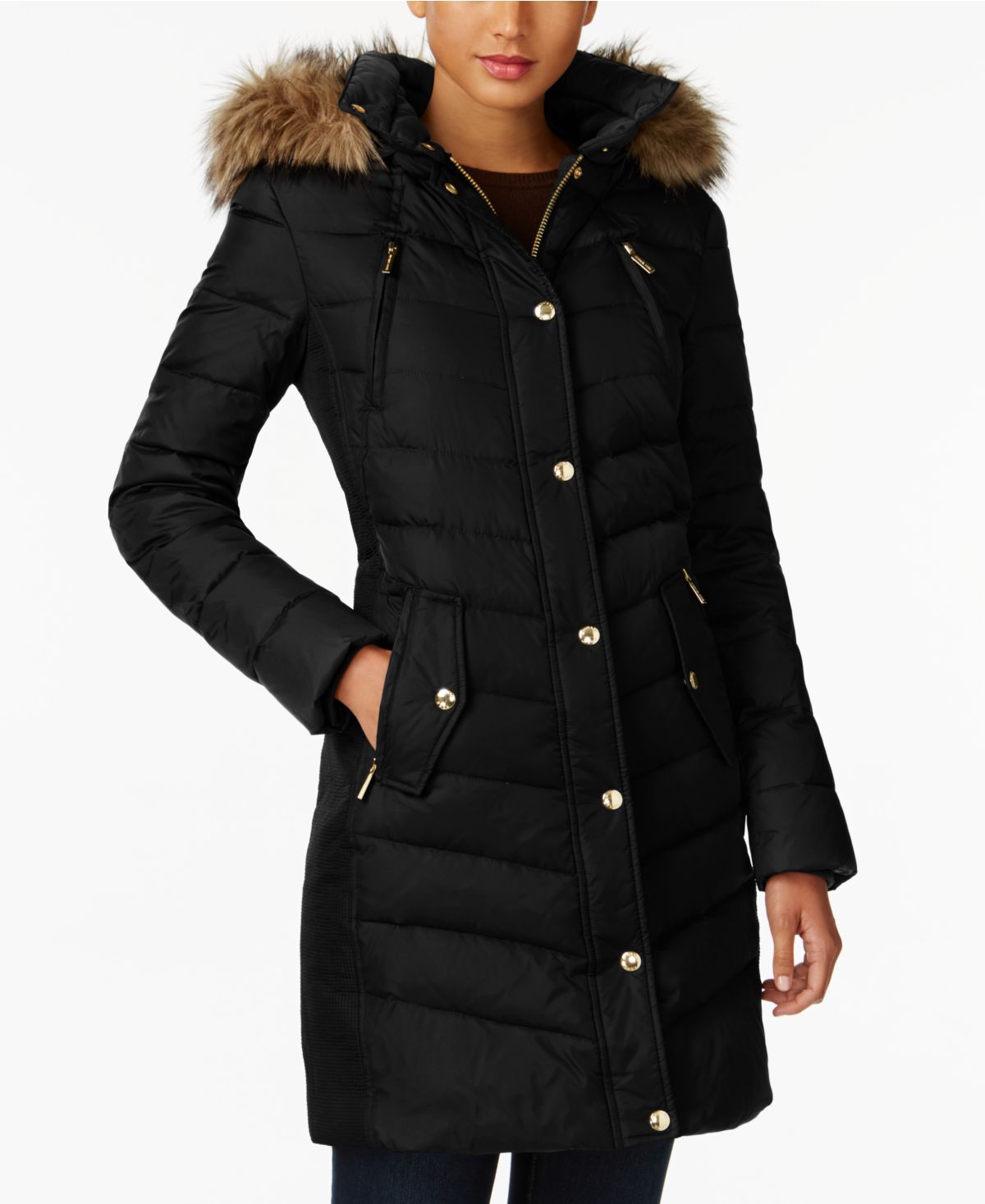 Michael Kors Faux-Fur-Trim Down Coat at Macy's
Option 3: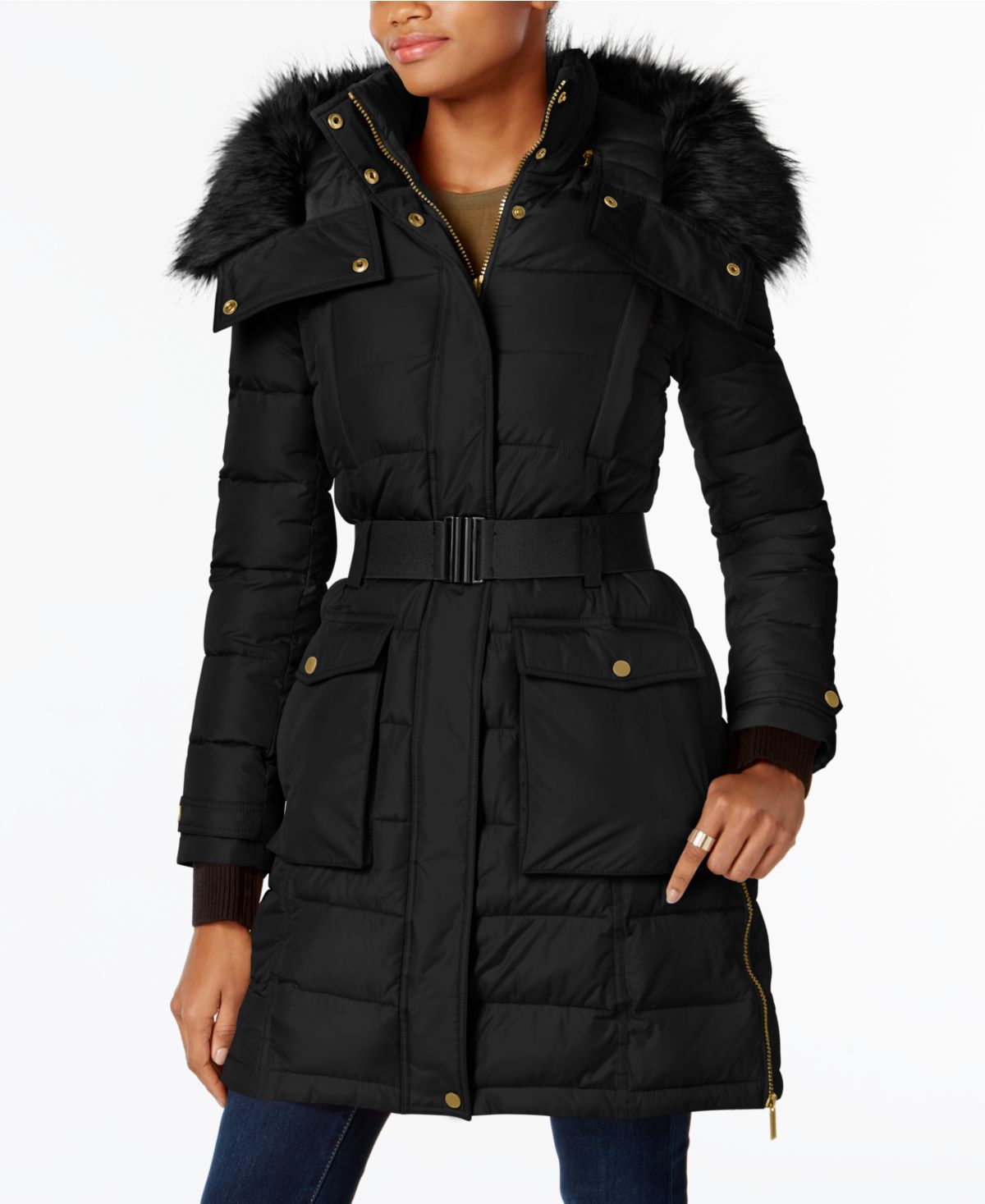 French Connection Faux-Fur-Trim Belted Coat at Macy's
Option 4: (I just love the yellow!)
Italian stadium-cloth wool toggle coat at J.Crew
Do you have a place where you got your favorite coat? I'd like to be able to wear it to work and also drag myself places with it on the weekends, and really want to wear it to pieces. I'm also leaning heavily towards black, but definitely wouldn't be opposed to a colorful coat either.
Let me know what you think!